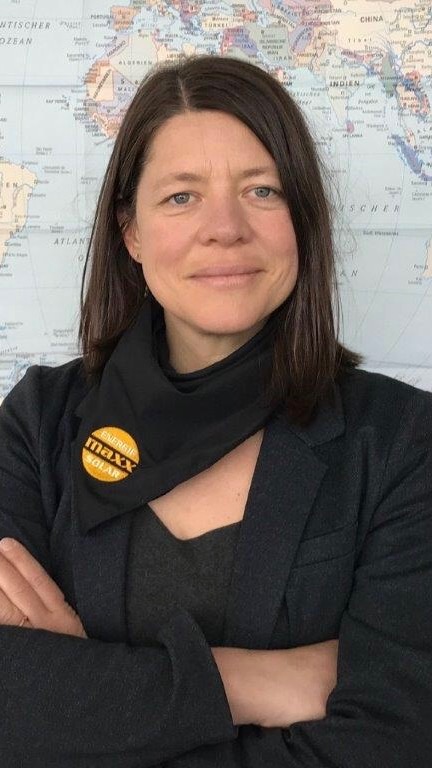 Antje has been working in the PV business since 2003. Since 2013 she is heading the maxx-soar academy. Together with Vivian she develops and updates the training programmes and facilitates the operation of the local academies.
2013 - director maxx I solar energy PTY Ltd.
2013 - manager international sales maxx-solar & energie GmbH & Co. KG
2008 - President of DGS Turingia and Head of the DGS SolarSchool Thuringia
2005 - 2013 - Vice president German Solar Energy Society DGS e.V.
1999-2005 - Bauhaus University Weimar, project manager Asia within the international transfer centre Koten Weimar
2017 Memeber of the SAPVIA Embedded Generation and Grid Access Subcommittee
2016 Member of the institute of Business Advisors South Africa
2016 Train the Trainer (IHK)
2014 Suggestopedia Training module "moderation"
2011 Suggestopedia Training module "basics"
2008 PV Consulting training, DGS Solar(fach)berater
1999 (environmental) civil engineering degree (Dipl.-Ing., SAQA certified as NQF Level 8)
See more on Antje's linked in profile.
Projekt management
PV project financing
renewable energy
PV basics
PV system design
Quality management in PV
Small PV off-grid systems
Powered by